November 10, 2013
Christmas is Coming!
The cultural juggernaut that is Christmas is coming! Can I be honest with you? There's a lot about Christmas that I really don't like. There, I said it.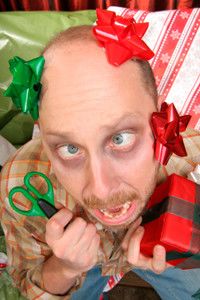 I don't like the stress and traffic. I really don't like the display of consumerism and greed. I don't like that people feel compelled to spend money they don't have to buy people stuff they don't need. I don't like that people are made to feel like a failure if they can't deliver a Christmas experience that rivals any Norman Rockwell illustration. And I really, really don't like that in a holiday that's ostensibly all about Jesus, he typically takes last place.
That's right, Bah Humbug!
So, why would someone who thinks like this offer a Christmas show?
Because I want to help reconnect people to the reality of what we are supposed to be celebrating: The creator-God taking on flesh so that he could bear our sins and make a way for our salvation. If there's ever been anything worth celebrating, that's it!
Having ranted about my displeasure about much of the way we celebrate this holiday, I should make it clear that I'm not anti-Christmas. I love the lights, decorations, carols, gifts, and even Santa. I love the time with family and friends. My Magic of Christmas show isn't designed decry the excesses and problems. Instead, it simply celebrates Jesus!
Like all my shows it's designed to be fun. It's full of laughter, amazement, and lots of audience participation. It includes a number of original routines designed specifically for the Christmas season.
In Christmas Cards, I bring a child onstage and we work together to determine the best part of Christmas. It's a fun routine with a magical surprise at the end. (I'm sure you can guess that we decide that the best part of Christmas is Jesus.)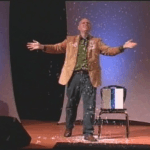 The core of the show is a routine called More to the Story, which centers on a Christmas story book. Everybody knows the Christmas Story—or at least they think they do. But there's so much more than just a baby in a manger. This routine starts in the manger, but then traces back through history to reveal this baby in the manger is actually the God who created the world. (John 1:3) It then goes forward, looking at why Jesus came, to die for our sins. (Isaiah 53:5) Finally, it points out that the "Christmas Story" isn't over. We each get to decide how it ends for us, by how we respond to what Jesus did! (Acts 3:19)
If your desire is to reconnect people to Jesus this season, then I want to partner with you! I'd love to bring The Magic of Christmas to your church this year. Contact us to discuss details, including available dates.
Oh, and Merry Christmas!